If you're like any of us, then you're probably already chomping at the bit to get out and start cleaning up the yard and planting your Spring flowers.
Let's face it – it's been a long winter, but brighter and warmer days are upon us. If you're the type of person who likes to be prepared, it isn't too early to gear up for lawn and garden season.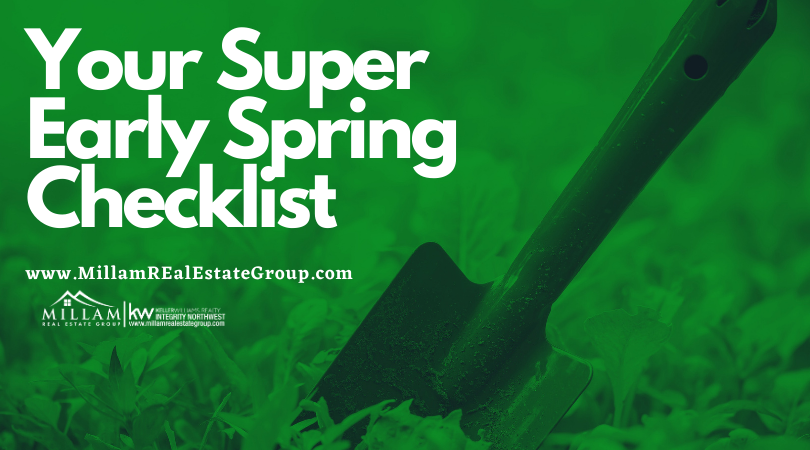 Here are some tips to help you hit the ground running this spring with your yard work and landscape goals:
Test your soil with a kit.

Soil test kits are designed to determine levels of PH, nitrogen, potassium, phosphorous, and other micro/macronutrients in your soil - all important for healthy plant and lawn growth, and each can even determine what colors will show up and pop out in that flower garden! An accurate test will tell you how to amend your soil for optimum growing.

Disinfect any tools that will touch vegetation to prevent the spread of bacteria, fungi, and soil pathogens. Soak lawnmower blades, shovels, trowels, rakes, and pruners for 30 minutes in a solution of 10% bleach and 90% water. No kidding! This is an important step often overlooked by the most seasoned homeowner and self-proclaimed 'green thumb'.
Tune up your lawnmower. If you didn't already do it in the fall, drain your lawnmower of old fuel. Add fresh fuel, replace the spark plugs, clean/replace the air filter, change the oil, and sharpen the blades. Old fuel can gunk and get clogged and wreck your lawnmower's motor.
Don't ignore other motorized yard tools. Service your leaf blower and trimmer according to the manufacturer's guidelines. Stock up on the trimmer line.
Hand tools need love too. Sharpen the edges on your pruners, clippers, and digging tools. Lubricate any hand tools that have moving metal parts, then lightly coat the metal with mineral oil to prevent rust. Sand any rough patches on wooden handles. Use linseed oil to seal the wood and prevent shrinking.
Check fittings and filters on your irrigation system. Check the rubber washers on your hoses, sprinklers, and nozzles for cracking and replace if necessary. You don't want a water bill rising or potential water saturation seeping into the foundation because of worn washers or cracked hosing.
Clean pots and planters to remove mold, fungi, and tiny pests. Use a brush and mild soap to clean, then rinse and let dry.
Inspect lawn furniture. Check wood parts for splintering, pests, rot, and other damage. Sand and repaint/re-stain these parts if necessary. Inspect cushions and covers and wash if possible.
Maintain fencing, gates, and other wood features. Replace warped or rotting pieces and repaint/re-stain where needed.
Some of these tasks may seem over the top, but knocking them out now while the weather is still less-than-ideal will give you more time to relax during the warmer days ahead.
And, if you're trying to get your home ready to sell and need help tackling any of these tasks to help beautify the street presence of the home, give us a call and we'll put you in touch with our handyman!