It's been a long tough year for some, and the holidays are reason to relax a bit more and gather with family and friends, (even if it's usually more stressful for many because of last minute shopping, shipping, baking, and running around).
It's our time to reconnect with loved ones, friends, and neighbors – from near and far. It's our time to take in the soothing sounds, the twinkling sights, festive activities, and the seasonal smells – all that amazing food that traditionally comes out this time of year.
But, like so many points in 2020, this holiday season is going to look a little different from years past.
That doesn't mean it's all bad, though. It doesn't mean we can't still all gather and celebrate in some form or another.
So, this year, the Millam Real Estate Group is kicking off their first-ever, and hopefully annual, Holiday Coloring Contest!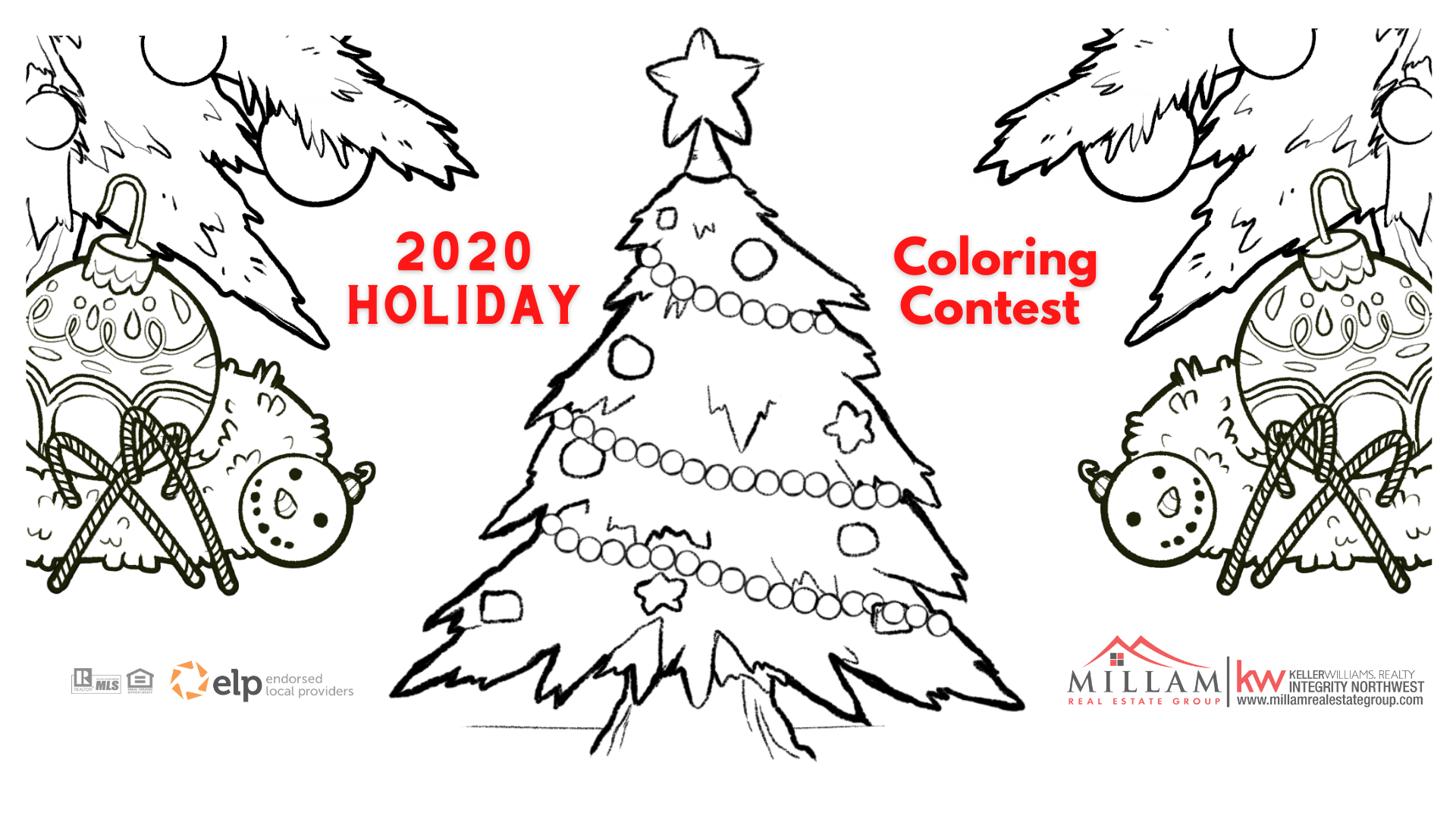 Here's what you need to know!
The contest is open to children from the ages of 2 to 17 and will be broken down into three age groups: 2yr – 5yr, 6yr – 11yr, and 12yr – 17yr

Participants can choose to submit one of two completed coloring pages for consideration no later than the 24th of December – copies will be available for download on our Millam Group VIP page

Everyone who participates will receive a little something from our team, but we will also be giving away 3 top prizes in each age group
Top prizes range in value from $10 to $50 per person – details can be found on our Facebook page
Winners will be announced on a LIVE video broadcast on our Facebook VIP Group page on December 29th, 12:30PM.
We want this to be FUN for kids, parents, and relatives alike, so sharing this information in a private forum of Millam Real Estate Group friends, family, strategic partners and clients where we can all celebrate together and share the beautiful colorful creations with one another — just feels right.
And, we're excited to share the fun – live on the 29th with you all!
So! Let's get ready to kick off the holiday season with some togetherness and creativity, and sail into the new year in a fun, family-friendly way this year. Let's leave 2020 with some amazing memories of friendship, fun, and positivity.
For more information, contact the Millam Real Estate Group today by calling 763.241.7607