USDA Loans may not even be an option that comes top of mind for new home buyers or their lenders, especially in the the Twin Cities area, and that's because they're viewed as primarily rural eligible products.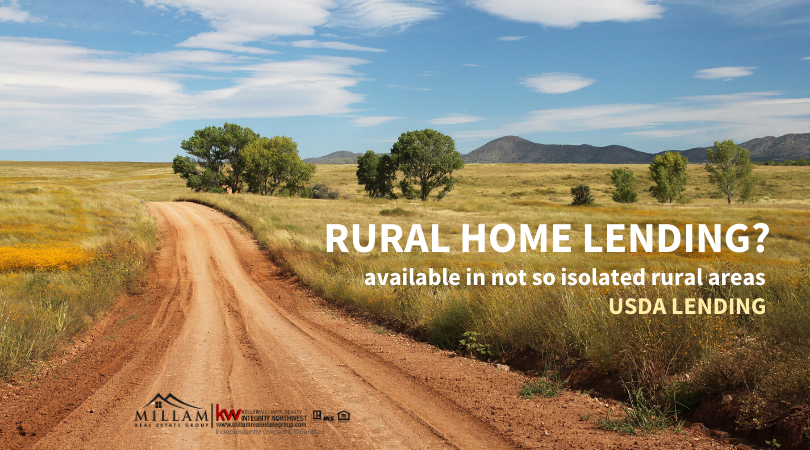 Don't Overlook Your Options of USDA Loans When Shopping for Your Next Home!
If you're a low-to-moderate-income home buyer, you don't have an abundance of available funds for a down payment, or you require more lenient credit requirements, then the flexibility of government-backed products like those in FHA lending are going to be instrumental to the success of your home purchase goals.
USDA loan options could be one of those important cards in your deck and shouldn't be overlooked just because you're not purchasing a property in a remote rural area or purchasing land that's considered to be "farming" or agricultural land.
Not taking a closer look at USDA loan options could mean you may be missing out on incredible opportunities. It's true, USDA loans were designed to aid home buyers in traditional rural areas, but the term "rural" is a much broader term than many realize.
If you were to visit the USDA website, you would be able to check specific addresses against their eligibility mapping and see whether or not USDA financing may be available in the area.
The Millam Real Estate Group helps sellers and buyers across the North/Northwest Metro and expanded Twin Cities Ring, and while a number of our seller's properties would not qualify for USDA loan products, there were a large number that did qualify and were not much further than the currently defined regions (which shift). This news could be HUGE for new home buyers who may not have considered that extra 15-30 minute drive for more options!
For example: our listing at 953 Proctor Avenue in Elk River; one of the fastest-growing cities NW of the Twin Cities, is not eligible for a USDA loan, but homes for sale just to the north in Zimmerman MN where you'll find properties like 7822 269th Avenue, or West to communities like Big Lake and Monticello; also growing in popularity, are eligible.
Go another 15-20 minutes north on US Hwy 169 to Princeton or Milaca and you'll find a whole other world of real estate options like these great listings we're currently representing:
Remember, to talk about your ultimate goals with your REALTOR® and whether or not you're open to looking "just beyond" your preferred market area if that opens up other opportunities for you. It never hurts to look. You might even be pleasantly surprised in what you find.
For more great tips like this or…
For help with your buying goals, give our team a quick call to set up your complimentary buyer consultation!